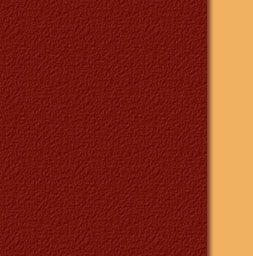 Holiday, apartman house: Zalakaros
Welcome! We'd like to introduce our apartmans to all prospective holyiday-makers. Visit us if besides the holiday you would like to have some wellness in Zalakaros, the famous spa town.

Visit us if you would like to spend your holiday in a pleasant milieu at Balaton: Balatonfenyves - Resort
Zalakaros - Apartman house
If you would like to have a holiday and get recovered as well, visit us in Zalakaros (Alsóhegyi u. 7.).
Our apartman house is located in the famous spa town of Zalakaros which lays among the scenic Zala-hills, and we are open from 1 April until 31 October for our dear guests.

Minimal reservation term: 5 nights.

Internet connection facilities (wireless).
The apartman house can be found 10-15 minutes of walk from the spa in a calm, silent milieu (see Map).
Zalakaros is a very good opportunity for active recreation, its cold-water pools for getting cool, its warm-water pools for treating different diseases, its buzz-baths and slides give the whole family a good entertainment.
When going for a walk, our guests can get acquainted with the surrounding vineries, fruit gardens, forests. From the look-out tower of Zalakaros, you can see an amazing panorama of the Balaton, and in the neighbouring village of Galambok, a fishpond waits those who like angling.
Every day, on several intervals a little road train transports those who choose the easy sightseeing. Zalakaros has several cultural programs, festivals for the guests having a holiday here or just visiting the town.
In the apartman house there are apartmans for 2-3-4 persons (with 1 or 2 rooms), equipped with fridge, microwave, coffee maker and stove, each apartman has own bathroom, toilet and terrace.
In the court there is a grill, a cabin and car parking spots, our guests can taste our self-grown wines.

Apartman house:
Apartman 1 (mid floor), for 2 persons
Apartman 2 (mid floor), for 3 persons
Apartman 3 (top floor), for 4 persons (2 rooms)
Apartman 4 (ground floor), for 3 persons
We can provide additional beds if necessary.
Our returning guests prove that they are contented with the quality of the boarding and our services.
Our prices: see Prices and reservation.
We don't accept pets.

If you are interested in having a holiday or recreation in our resort in Balatonfenyves or in an apartman in Zalakaros, you can find our contacts under Contact menu item.

Remélem, Ön is kipróbálja mielőbb, hogy lehet nyaralónkban vagy apartmanunkban kellemesen, kultúrált környezetben eltölteni a szabadidejét.